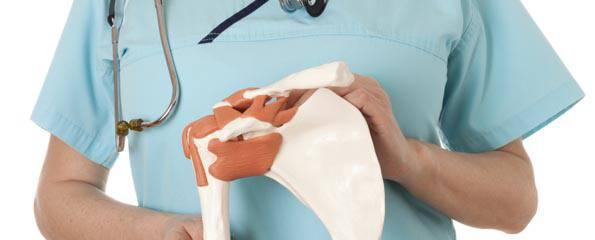 Shoulder instability is a common injury among people participating in contact and non-contact athletic activities. While many people associate shoulder instability with a traumatic event such as a dislocation, multidirectional instability (MDI) can occur without trauma. MDI commonly occurs in people who have increased a joint's movement, or have not exercised the joint over a period of time. Weakness of the shoulder joint (rotator cuff) can increase the risk of MDI. After treating the pain and inflammation caused by MDI of the shoulder, physical therapy focuses on strengthening the muscles that support the shoulder blade (scapula) and should joint (rotator cuff) to aid a return to activity and prevent injury.
What is Multidirectional Instability of the Shoulder?
MDI of the shoulder is defined as a generalized laxity (looseness) of the joint due to increased mobility and joint weakness. The shoulder joint may "slip" in and out of its socket in a forward (anterior), backward (posterior), or downward (inferior) direction. This "laxity" may be exaggerated in people who participate in activities that require repeated overhead movement of the arm, such as baseball pitchers or swimmers. The most common cause of MDI is overuse of the shoulder.
For more information on signs and symptoms, diagnosis, treatment and prevention, please click this link to the rest of the article.
*Photo Courtesy of Move Forward and the APTA