What is Pre and Post-surgical Rehabilitation?
Physical therapy is generally expected after neck, back, shoulder, hip, knee, ankle, or foot operations to ensure optimal recovery. Surgical procedures related to the elbows, wrists and hands typically require hand therapy afterward. While many are familiar with the necessity of rehabilitation treatment after an orthopedic procedure, there are also numerous benefits of pre-surgical therapy or "prehab" that takes place before the operation. Prehabilitation allows for a shorter and more successful recovery. SportsCare and Armworks provide rehabilitation both before AND after surgery.
Benefits of Pre-surgical Rehab:
Beginning physical therapy or hand therapy before a surgical operation can be beneficial to overall recovery and function. These are common advantages of pre-surgical rehabilitation:
Establish baseline function with the physical therapist or hand therapist
Gain insight on recovery/expected outcomes
Minimize pre and post-operative pain and swelling
Restore/maintain strength and motion
Improve general health and wellness
Shorter recovery timeline after surgery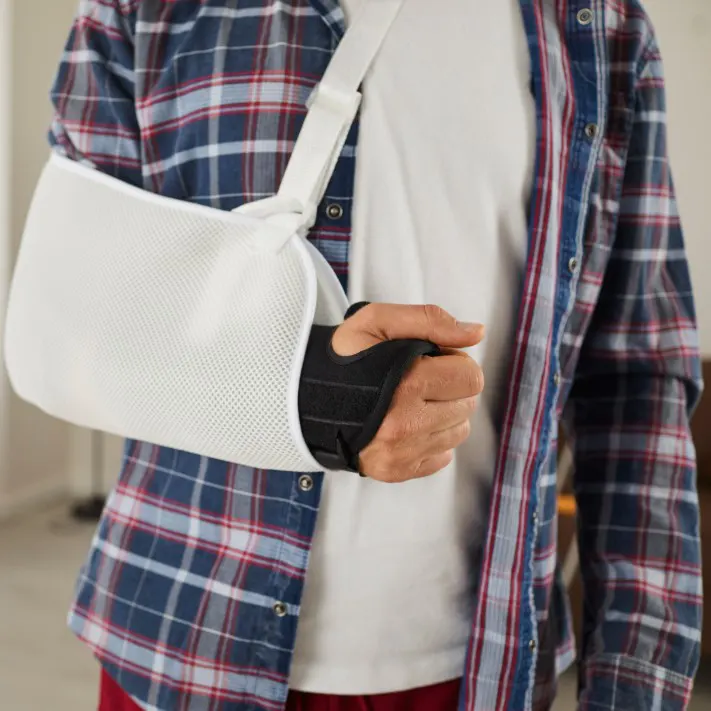 Benefits of Post-surgical Rehab:
Following surgery, physical or hand therapy may be necessary to achieve a successful outcome. Below are the benefits of post-surgery rehabilitation:
Ensure repairs made in surgery heal properly
Reduce pain and swelling
Regain motion, strength, stability, balance
Safely return to normal activities
Prevent further or future injury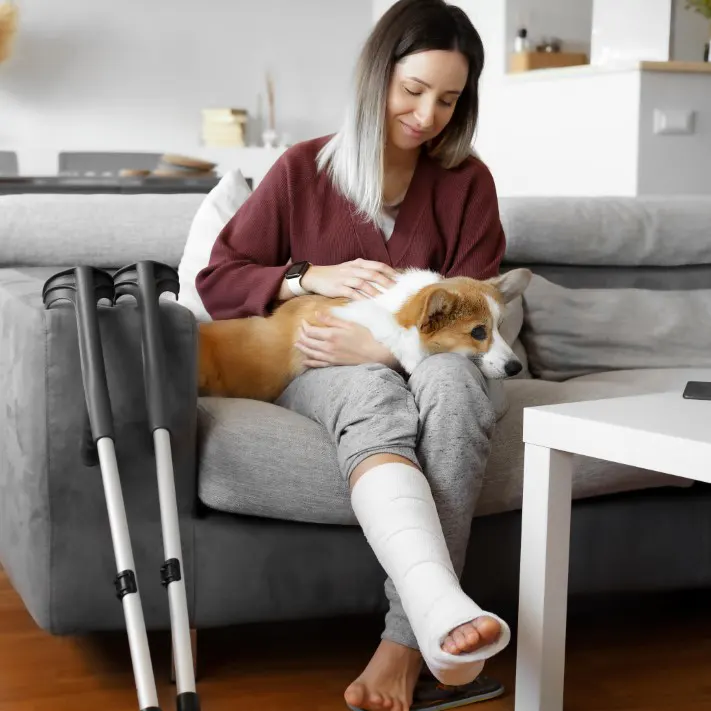 Pre and Post-surgical
Conditions We Treat
SportsCare Physical Therapy and Armworks Hand Therapy have extensive experience treating patients both before AND after surgical procedures. These are common pre and post-operational rehab conditions that our physical therapists and hand therapists regularly treat: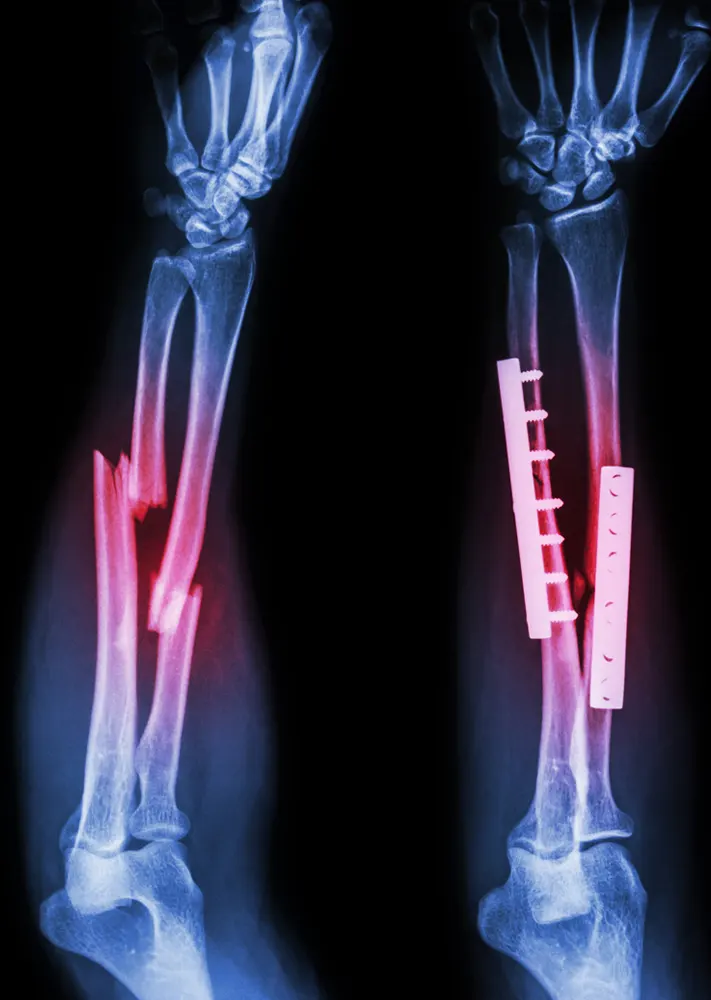 Pre and Post-surgical
Rehab Treatment
Once you are cleared to begin physical or hand therapy, your therapist will review your type or surgery, read your surgeon's rehab protocol (if applicable), and perform a thorough, professional evaluation. Taking into consideration the patient's pre-injury ability and activity levels, they will develop a comprehensive treatment plan and discuss your desired outcomes of rehabilitation. Pre and post-operative rehab treatment may include:
Manual Therapy
Therapeutic Exercises
Treatment and education to reduce inflammation
Education for injury prevention
Home Exercise Program
Extracorporeal shockwave therapy
Intermittent Compression with Cold (Game Ready and Normatec)
Electrical stimulation, ultrasound, and cold/heat modalities
Joint Mobilization/Stabilization
Balance/Gait Training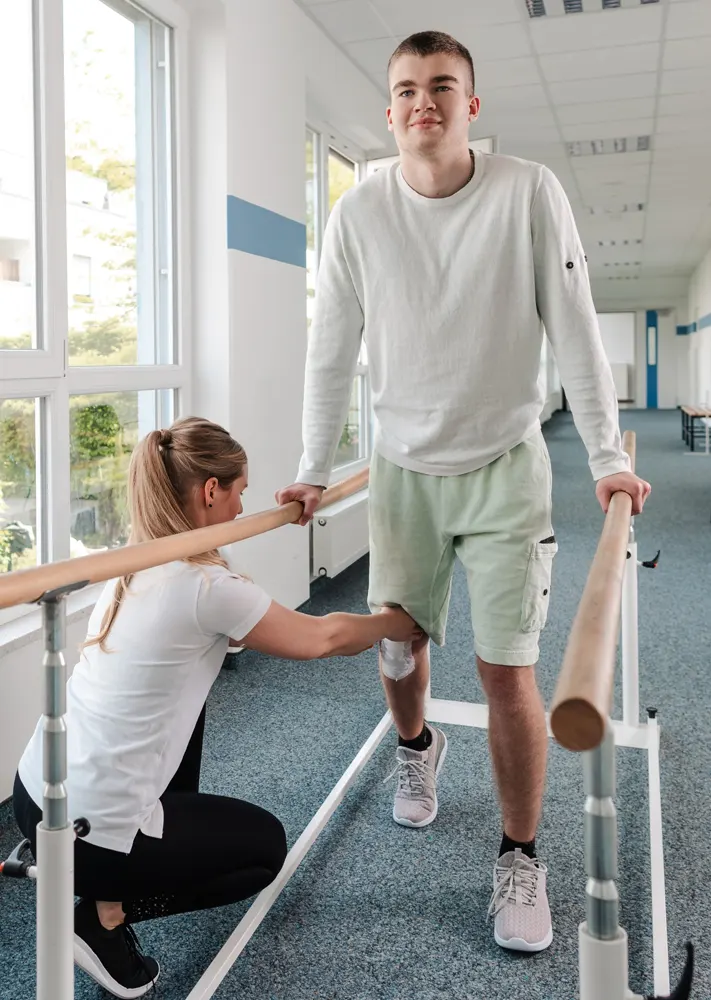 Frequently Asked Questions
How long before or after surgery should I wait to start physical or hand therapy?

If appropriate, pre-surgical rehab may begin right away. Post-surgery rehabilitation may begin soon after the operation or it may require a short period of immobilization. SportsCare and Armworks follow the recommendations of your surgeon and frequently communicate your progress with your medical team.

How long will post-surgical rehabilitation treatment typically last?

Post-surgery rehabilitation time varies based on a number of factors including the type of surgery, severity of injury, age, and pre-surgical physical condition. Overall, it can range anywhere from a few weeks to six months.

When can I return to work after orthopedic surgery?

Your PT or hand therapist and surgeon can help you determine when it is safe for you to return to work after surgery. When appropriate, your physical therapist/hand therapist will test your physical abilities to help assess your readiness to return to work and communicate these findings with your surgeon.

When can I return to playing sports after orthopedic surgery?

Your PT or hand therapist and your surgeon can help you determine when it is safe for you to return to sports after surgery. Sport-specific tests along with tests of your strength, balance and mobility will be used along with your health history to determine your readiness to return to playing sports.

How can I sleep after I have had orthopedic surgery?

Sometimes after surgery you will need to position yourself in specific ways to protect your surgical area and to keep yourself comfortable. This may involve using a brace or sling, using pillows to elevate your arm or leg, or even sleeping in a recliner chair sometimes. Your therapist will help you find the optimal sleeping strategy based on your surgery and evaluation.

Does SportsCare and Armworks take my insurance?

Here is a list of the insurance plans accepted by SportsCare Physical Therapy and Armworks Hand Therapy. If you are unsure of your coverage or if your plan is accepted, please contact one of our offices. We are happy to assist you in learning about your benefits.

Where are SportsCare and Armworks offices located?

SportsCare Physical Therapy and Armworks Hand Therapy have convenient locations in Gresham, NE Portland, Clackamas, and Beaverton. In addition, Armworks has a location in Lake Oswego and SportsCare has offices in Sandy and Salem. Location specific contact information can be found here: SportsCare Physical Therapy Locations and Armworks Hand Therapy Locations.