What is Work Conditioning?
Work conditioning is a work-related, intensive, goal-oriented physical therapy treatment program. It is specifically designed to restore an individual's systemic, neurological, musculoskeletal, and cardiopulmonary functions through carefully selected exercises specific to the worker's job requirements. The purpose of our work conditioning program is to maximize a patient's physical and functional abilities, allowing them to return to work and to a normal, healthy lifestyle.
Your Choice for Work Conditioning Therapy
As an injured worker in Oregon, you can see any physical therapist you would like. However, if your employer is enrolled in a Managed Care Organization (MCO), you must see a physical therapist within that MCO network. Fortunately, SportsCare Physical Therapy is on panel with ALL MCO's in the greater Portland area! These include Majoris, Caremark (MHN), Providence, and Kaiser MCO's.
Work Conditioning Requirements
SportsCare Physical Therapy offers a work conditioning program available exclusively to injured workers. There are specific requirements needed to participate in a work conditioning program. These include:
Referral from an MD, DO, FNP, or PA-C
Authorization from your workers'compensation insurer
An accurate job description including a list of physical ability requirements (i.e. lifting, push/pull, reaching, grasping)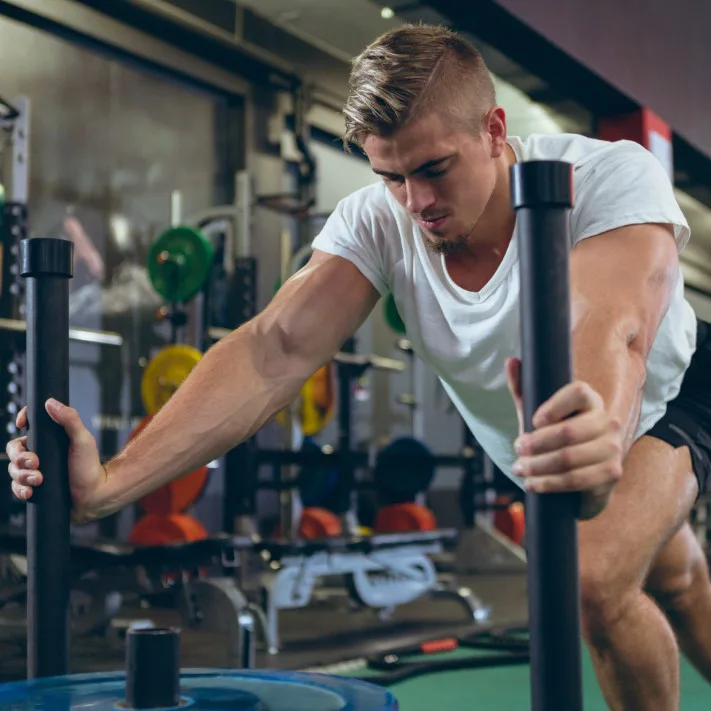 Work Conditioning Candidates
A good candidate for SportsCare's work conditioning program is someone who is unable to perform the required physical abilities listed on their job description due to deconditioning and/or weakness. This includes patients who are:
Actively participating in their out-patient physical therapy program
Nearing discharge from their acute rehabilitation (out-patient) program
Medically stable and exhibit systemic neuromusculoskeletal deficits impacting their ability to perform the physical demands of their job description
Your Work Conditioning Program
Work conditioning not only prepares you to return to work, but to be able to safely and effectively execute the duties of your job requirements. SportsCare Physical Therapists are experts in rehabilitating injured workers. Patients in our work conditioning program can expect:
a Mini-PCE (physical capacity evaluation) to determine initial lifting, carrying, push/pull, and functional abilities (i.e., bending, squatting, reaching, grasping) with bi-weekly progress notes/re-assessments
Therapeutic exercises and activities designed to address strengthening, endurance/cardiovascular fitness, job simulation, body mechanics and flexibility
Typical frequency and duration of our work conditioning program: 2-4 hours a day, 3-5 days a week, for 4-6 weeks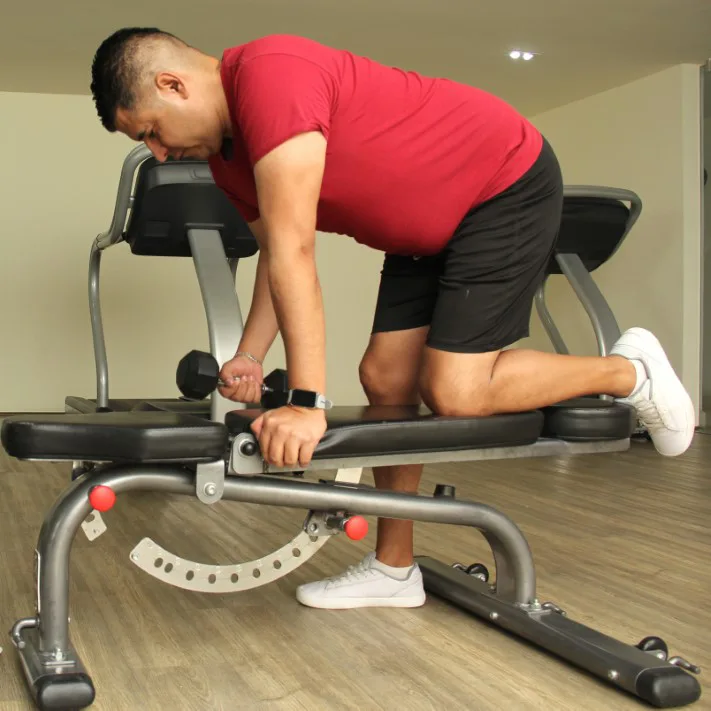 Work Conditioning is offered here:
Frequently Asked Questions
When should I attend a work conditioning program?

Your attending workers compensation provider (MD, DO, FNP, or PAC) will determine if they recommend you attend a work conditioning program. You will also need approval from your adjuster/workers compensation insurance to make sure this program is warranted and covered as part of your return-to-work rehabilitation. SportsCare Physical Therapy is happy to work with you as you/your team determine this coverage before you begin your work conditioning sessions with us.

What are the goals of work conditioning?

The goal of a work conditioning program is to give injured workers extended preparation to safely return to work and execute their required job requirements. Some professions include job duties that are highly labor intensive. When injured on-the-job, these workers may become deconditioned and benefit from the longer, more frequent sessions that a work conditioning program provides. By understanding the needs/requirements of your specific job duties, and physically preparing you to return to performing them, your return-to-work transition is easier, and you are less likely to experience re-injury.

When will I complete work conditioning?

The length of time needed to complete a work conditioning program may vary slightly based on the circumstances of the injured worker, the severity of their injury and the specific requirements of their job description. On average, work conditioning programs at SportsCare Physical Therapy are 2-4 hours a day, 3-5 days a week, for 4-6 weeks.

Can I continue to work while attending a work conditioning program?

Yes, you can continue to work while attending a work conditioning program, but most likely it will be in a light or restricted capacity. This will depend on the extent of your injury as well as the requirements of your job. Your physical therapist will regularly communicate your progress with your attending workers' compensation provider, who will ultimately determine if you can/at what capacity you will be able to work during your work conditioning program.

What is the difference between work conditioning and work hardening?

SportsCare Physical Therapy offers work conditioning, but not work hardening. Work hardening is a much more intensive/lengthier process and involves a larger team of providers from multiple disciplines. Here are some key differences between a work conditioning program and a work hardening program:

Work conditioning is a single discipline approach (OT/PT), focuses on musculoskeletal range of motion, cardiovascular improvement (endurance), strengthening and conditioning related to work activities. It begins once a worker is medically stable and has met, or nearly met, the maximized benefits of traditional outpatient therapy. The typical length of a work conditioning program is 2-4 hours a day, 3-5 days a week, for 4-6 weeks.

Work Hardening physical therapy is a multidisciplinary approach which can include a team of experts beyond your PT/OT and attending worker compensation provider. This may include speech therapists, vocational training counselors and psychologists. Like work conditioning it focuses on cardiovascular and musculoskeletal strengthening and reconditioning. Work hardening places an increased focus on specific job simulation and replicating specific job duties. A patient must also be medically stable to participate. The typical length of a work hardening program is 4-8 hours a day, 4-5 days a week, for 2-8 weeks.

Does SportsCare take my insurance?

Here is a list of the insurance plans accepted by SportsCare Physical Therapy and Armworks Hand Therapy. If you are unsure of your coverage or if your plan is accepted, please contact one of our offices. We are happy to assist you in learning about your benefits.

Where is SportsCare Physical Therapy located?

SportsCare Physical Therapy has offices in Gresham, Sandy, NE Portland, Clackamas, Beaverton. For location specific contact information click here.