We help with…
Aches & Pain
Car Accident Injuries
Work Injuries
Sports Injuries
Certified Hand Therapy
Custom Splinting
Blood Flow Restriction Therapy
Highlighted Services
Blood Flow Restriction Training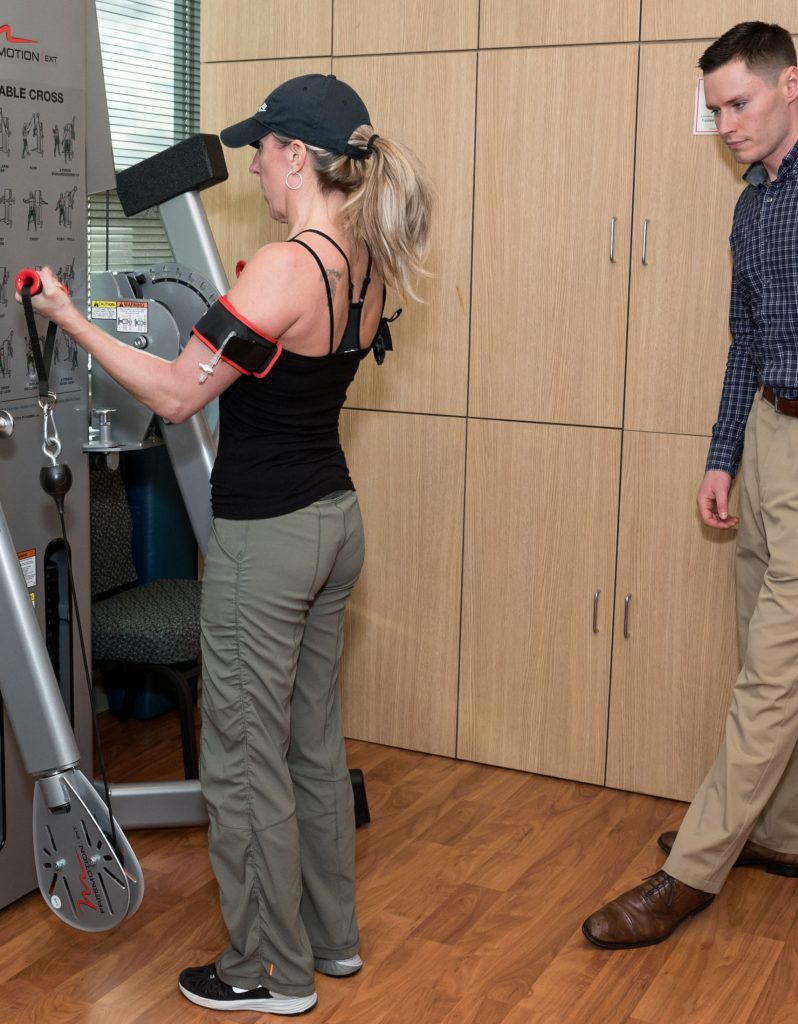 Blood flow restriction (BFR) is a proven safe and effective system used by trained medical professionals to help patients and clients build muscle mass, strength, function, aerobic endurance and more. Using pneumatic tourniquet-like cuffs placed at either the closest part of the leg or closet part of the arm, an individually-calculated pressure is applied to the cuff that limits the amount of blood flow returning from your limb. Blood flow restriction therapy causes a release of your own body's hormone from the pituitary gland. This causes growth of muscle, bone and nearly every cell in the body, and it enhances fat loss.
Increase muscle mass and strength while sparing joints
Prevent muscle mass and strength loss following surgery or injury
Improve aerobic capacity
Maintain in-season muscle mass and strength for athletes
Improve bone density and function in older adults
Same Day Splint Service: Performed by Certified Hand Therapist
Wrist, thumb or finger pain is a common problem after an injury. People often turn to bracing to help reduce swelling or pain and allow an injury to rest and heal. With the loads of braces out there, it is often hard to know if you can get by with an off-the-shelf brace or if you need custom splinting. Therapists at Armworks Hand Therapy can help you get the best fitting brace for your injury. There are essentially two types of splints: Pre-fabricated and Custom. A pre-fabricated splint is one made to be used for general injuries/ problems and usually come in a small, medium, or large size. A pre-fabricated splint can be very helpful but is not always the right size or does not come in the proper position for certain problems. Often, a custom splint is helpful. A custom splint is made to fit just you. It is made from a low temperature plastic and formed right in the clinic. If you have questions about splinting for the elbow, wrist, or hand, contact us at Armworks Hand Therapy for an evaluation.

What Our Beaverton Patients Are Saying …about Beaverton Sportscare Physical Therapy and Beaverton Armworks Services from our online reviews
[testimonial_listspage_beaverton limit=4]
Photos Beaverton SportsCare – Armworks
[loc-gallery columns="1″ size="full" link="file" ids="1824,1828,1825,1826,1829,1827,1830″]