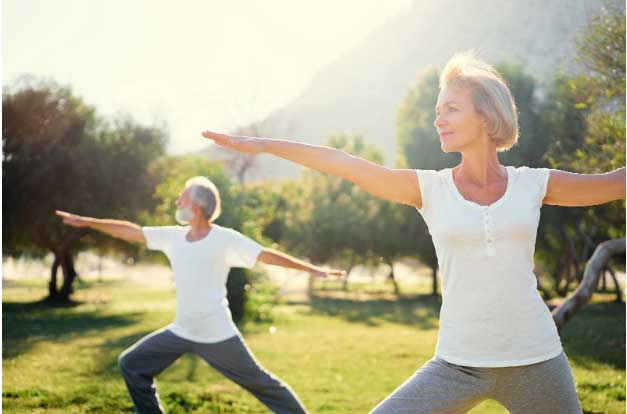 After an injury or surgery, you may be faced with unexpected physical deficits. These new limitations not only impact your performance when completing daily tasks but may also hinder your ability to mentally cope with the injury. It is hard for some people to wrap their mind around the idea that our bodies can break in mere seconds, but it takes days, weeks or even months to recover. Recovery is not an easy process both physically and mentally. However studies show that keeping your mind and body strong through exercise and a healthy lifestyle not only helps prevent injury but assist in recovering after an injury occurs. Other studies show that physical therapy before surgery (Prehabilitation) can greatly increase the successful outcomes after.
With age, our bodies begin to deteriorate. This is the truth, there is no avoiding it. We become deconditioned and more prone to mistakes, leading to falls. Conditioned, more coordinated and reactive people can help themselves avoid falls. The difference between being deconditioned and physically prepared is activity levels. People who maintained physical activity throughout their adult years tend to be more prepared when an injury occurs. Unfortunately, most people experiencing an injury do not discover the difference until afterwards.
A healthy lifestyle is less intimidating than you may think. As much as diet and nutrition play a vital role in overall health, so does physical activity. Many people have a stigma about exercise, that it requires high intensity, long duration and perfect consistency to maintain good health. However, there is a quote by Gilbert Keith Chesterton that I think is helpful. It says: "If a thing is worth doing, it is worth doing badly." Now, I am not suggesting exercise should be performed poorly, rather some amount of physical activity is better than nothing at all.
Our bodies were made for movement. Go on a walk. Stretch for 10 minutes. Do some calf raises while you brush your teeth. These are the simple things that can be incorporated into daily life that do not require much effort but make a huge difference in the long run. Maintaining any level of physical activity, even inconsistently or in small duration, is better than doing nothing at all. We begin to suffer the consequences when we stray from activity. It is important to not let inactivity become a habit. Simply take the small steps daily to prevent injury or the need for surgery. Same goes with trying to start working out. Don't join a gym and expect to perform movements you have never done the first day. Walk on the treadmill and watch others for a week or two. Learn simple movements with light weights. Master the safe and simple and ask for help as your advance.
Getting started is the first hurdle to living a healthy lifestyle. You may be unsure how to start or afraid of doing things wrong. However, there are a lot of great resources out there for general fitness that you can incorporate into your day. YouTube is a great resource and SportsCare has its own channel dedicated to giving you creative exercise ideas for your entire body. With our educated staff, we will walk you through the proper form, alignment and goals of each exercise. Check it out at this link or go to Youtube.com and search SportsCarePT. If you are already avid in your fitness lifestyle, our page can give you a variety of new exercises to incorporate into your routine to make your exercises more interesting.