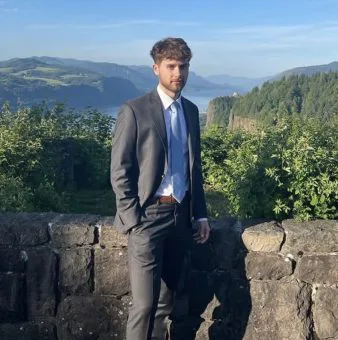 Nate Sheley Physical Therapist Aide
Nate was born and raised in North Carolina until the age of 10, when he moved to Germany with his family. After playing on German soccer teams for years, he moved back to the States to attend college and play soccer. In 2023 he graduated from Warner Pacific University with a Bachelor of Science in Kinesiology, with the goal of attending graduate school for physical therapy in the next year. Nate's interest in physical therapy comes from his love for sports and athletics which he picked up while living in Europe.
Nate continues to play soccer for a club in Portland and makes fitness a big part of his life. During his free time he likes to take his golden retriever, Charlie, on hikes and road trips.