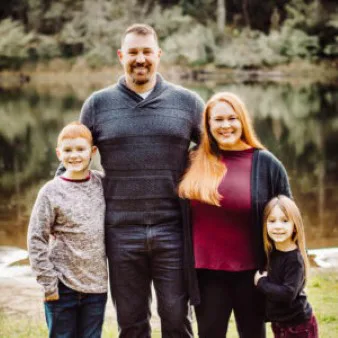 Michael Crawford,
PT, DPT
Physical Therapist, Director
Michael was born in Portland, OR, and grew up in the Clackamas area. He attended Southern Oregon University for undergraduate then Rockhurst University in Kansas City, MO, for Physical Therapy school.
Michael chose PT because he has always been active in sports and the outdoors and wanted to help people return to the activities they love after injury or illness. He enjoys his profession because every patient is their own puzzle which challenges his mind, skills, and creativity. Michael has over 15 years of experience treating the whole body, but really enjoys lower extremity injuries and returning athletes to sports.
When not in the clinic, Michael can be found with his family camping, hiking, hunting, and fishing. Michael also enjoys cooking and home brewing. Fun fact: Michael and his wife met in high school and have been together for 20+ years. They have two kids, Derek and Avery.