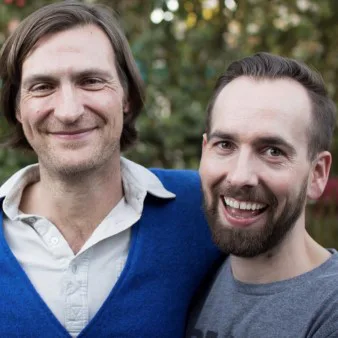 Max McKinney,
PT, DPT, CHT
Hand Therapist, Lake Oswego Clinic Leader
Max grew up in Olympia, Washington. During school he was very interested in the anatomy and biomechanics of the hand, and after a bad fall that resulted in a right elbow fracture, Max had to wear a sling for 3 weeks. His personal experience made him realize the importance of our hands in daily function, and in 2015 he returned to the PNW and joined the Armworks team.
Max is happy to be back in the PNW, and most enjoys Portland's many parks and access to nature. Outside of work he enjoys hiking, knitting, and spending time with his partner, Chris, and their cat, Carter.