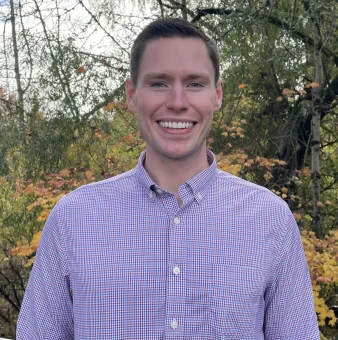 Joe Shannon,
PT, DPT
Physical Therapist, Director
Joe was born and raised here in Beaverton and grew up in the Oak Hills neighborhood right by the Beaverton SportsCare clinic. He attended Westview High School where he played water polo, swam, and started the snowboard team. Joe attended Oregon State University where he graduated at the top of his class with a Bachelor of Science in Exercise and Sports Sciences. He then earned his Doctor of Physical Therapy degree from Eastern Washington University and was awarded the Faculty Merit Award for academics, leadership and professionalism. Joe has completed postdoctoral training and has a special interest in orthopedic injury evaluation and treatment, injury prevention, manual therapy, and performance training. He is certified in clinical Blood Flow Restriction Training which is a specialized technique for safely enhancing strength, muscle mass, and aerobic endurance to speed up the recovery process from injury or surgery, and for sports/work performance training.
Joe is passionate about helping his patients return to their work, sport, and desired lifestyle following an injury. One of his greatest joys is receiving a postcard or a quick drop-in "hello" from a past patient who just wants to share their joy of life after recovering from an injury. His approach to care is individualized, evidence-based, and educational, and he loves to make it fun.
When he's not working Joe enjoys spending time with his wife, their two children, and their family's adorably lazy golden retriever. The Pacific Northwest is his haven for outdoor recreation – Joe enjoys golfing, kitesurfing, mountain biking, snowboarding, and backpacking