Orthopedic Clinical Specialist
What is an OCS Certified Physical Therapist?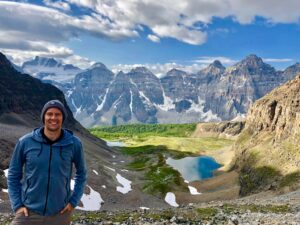 A Physical Therapist who is recognized as an Orthopedic Clinical Specialist (OCS) is one who has earned an advanced certification in the prevention and treatment of the muscles, bones, and joints. This certificate formally recognizes physical therapists with expert knowledge and working experience in the area of orthopedics. To better understand what these requirements are, let's briefly go over the process of becoming a general physical therapist and then expand on what is needed to become OCS certified:
Bachelor's Degree – The first step to becoming a Physical Therapist is to obtain a 4-year college degree, often in kinesiology, exercise science, or athletic training.
Doctorate of Physical Therapy – A DPT degree is the new gold standard, replacing the older, but still accepted, Master's in Physical Therapy degree. The program usually lasts 3-4 years and consists of education in a classroom, lab, and clinical setting. Graduation and internship(s) are required to become a physical therapist.
Complete the National Physical Therapy Exam – Once completing their doctorate degree (DPT), a physical therapist must pass a lengthy written exam to become licensed and legally able to treat patients.
Although a physical therapist has already completed extensive training and education, there are still two more steps if wanting to become an Orthopedic Clinical Specialist:
Complete 2,000 hours of direct patient care in orthopedics – A Physical Therapist can complete this by beginning an orthopedic residency (planned learning experience surrounding a given specialty) or begin directly working with orthopedic patients firsthand.
Pass the OCS Physical Therapy Exam – Once the required orthopedic hours have been met, the physical therapist must sit and pass a rigorous exam showing they have expertise in diagnosing, treating, and preventing orthopedic conditions.
As you can see, it takes a lot of time, dedication, and knowledge to become a physical therapist, let alone OCS certified. In fact, less than 5% of Physical Therapists in the United States have this OCS honor.
The professional staff at SportsCare are dedicated to furthering their knowledge in all areas of Physical Therapy. Our therapists are continually working toward advanced certifications to provide the best care and rehabilitation experience for our patients. SportsCare's Jacob Schneller, DPT, OCS, is part of this special group of therapists. He completed his OCS certification in late 2019 and currently treats patients out of our Clackamas SportsCare clinic. Along with his OCS knowledge, Jacob specializes in running injuries and returning athletes to the sports they love.
If you would like to make an appointment with Jacob, or any therapist at SportsCare Physical Therapy, give us a call or schedule an appointment online.