Beaverton SportsCare Physical Therapy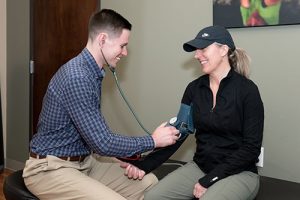 At Beaverton SportsCare Physical Therapy we help our patients and clients return to work, sport and life again with the help of our licensed Doctors of Physical Therapy. By working one-on-one with your physical therapist, you will receive the education and quality hands-on treatment you need for reaching your goals. Our focus is YOU, and we customize your treatment plan on an ongoing basis to ensure your success. Physical therapy services at our Beaverton location include rehabilitation for work injuries, motor vehicle accidents, sports injuries, non-surgical as well as post-surgical conditions, fitness and wellness consultation and blood flow restriction training. Examination and treatments are provided by licensed physical therapists and are based on the best available evidence while utilizing cutting edge technology and methods. Armworks Hand Therapy provides the highest quality care for elbow, wrist and hand injuries.
Beaverton SportsCare Physical Therapy
Beaverton SportsCare Physical Therapy is conveniently located on Cornell road right off Highway 26. Here we see individuals from all over the west side of town including Portland, Bethany, Beaverton, Hillsboro and Tigard. The quality of care here at SportsCare Physical Therapy also draws individuals from out of town including the Oregon coast. Situated close to Sunset High School and Westview High School, Beaverton SportsCare's location makes it easy for our high school athletes to make their appointments, even with their busy school schedules. As a Westview High School alumnus himself, Joe Shannon, DPT, Director of Beaverton SportsCare Physical Therapy, has had his fair share of athletic injuries and understands the value of quality sports and orthopedic physical therapy first-hand. Joe is a proud supporter of both Sunset and Westview and strives to provide the best physical therapy services for all. He has a special interest in athletic injury rehab and prevention, and is passionate about empowering youth athletes and their families and coaches with the knowledge and skills needed for both injury prevention and athletic performance.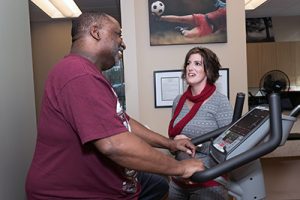 At Beaverton SportsCare Physical Therapy we strongly believe that teamwork and communication between your healthcare providers is a key aspect of quality care. We will ensure your success by working closely with your physician, surgeon, physician assistant, nurse practitioner, athletic trainer, case manager, massage therapist, coach, chiropractor, acupuncturist, naturopath or whomever it is that you have on your team. We believe that your health care should be patient-centered with all of your providers working around you! Please give us a call if you would like to schedule an appointment at Beaverton SportsCare Physical Therapy. You may also ask to speak directly with one of our skilled physical therapists who would be happy to address any questions or concerns that you may have.