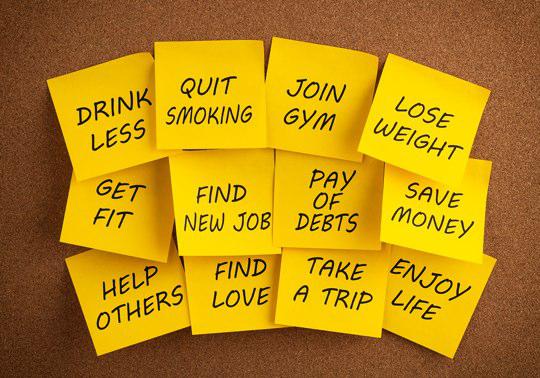 Goal Setting
A year end goal is important, but can seem daunting. Setting small, manageable weekly or bi-weekly benchmarks will help you stay on track, and are rewarding once you hit them. After reaching your first goal, set another, and another, until the workouts become habitual. Keep up with the routine, and ride the sweaty wave to success.
Accountability
If you're not used to working out, it can be challenging, to say the least. Sharing your resolution with someone you are around often will keep you honest. Find a friend, co-worker or animal and make them your workout partner. Sign up for gym classes together, meet for walking dates at the park, join a running group together… The workout options are endless!
Even better, workout with your life partner. It has been said that "couples who sweat together, stay together." Not only do you get stronger physically as a couple, you will get stronger mentally, emotionally, and sexually as a couple as well. Working out with your life partner turns a boring walk into something fun and special, and makes a difficult exercise easier to accomplish, especially when you have mutual support and encouragement. Who better to keep you accountable than the one you wake up to every day?!
Pace Yourself
The last thing you want to do is hurt yourself the first week! Pace yourself to prevent injuries, especially if you have been sedentary for a period of time. We were all athletes at one point, but times have changed. We cannot go from 0-100 like we used to. Writing out reasonable workouts and scheduling them into your week will help to prevent injuries and burnout. Make sure you include at least one complete or active rest day in your week that includes total rest, stretching or light yoga. As your workouts become comfortable, increase time, distance or resistance by 5-10% every two weeks (do not jump from a 100lb back squat to 250lbs, or 1 mile jog to 5 miles).
Starting slow, advancing periodically, and mixing-up your workouts will keep you safe, having fun, seeing results, and well on your way to reaching your final goal!