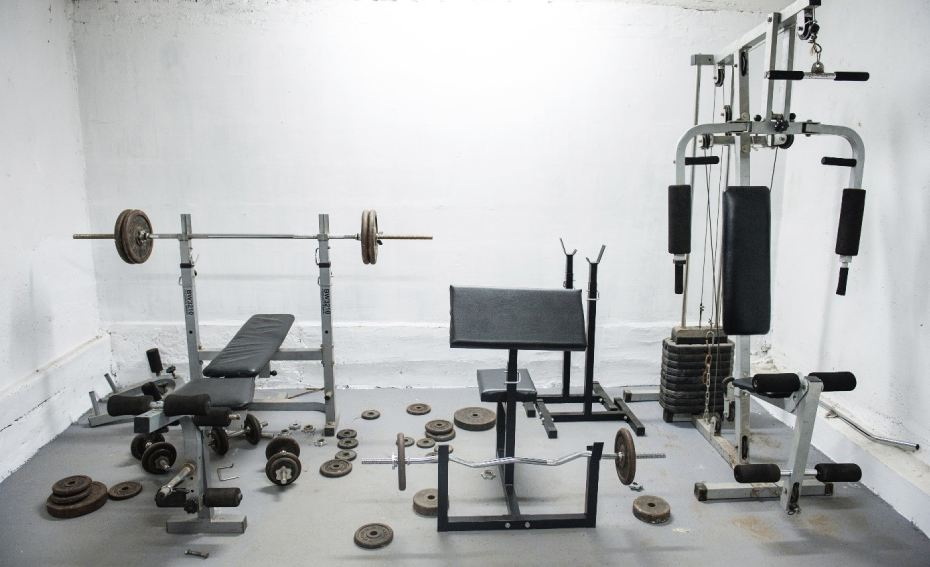 Patients often ask me what home equipment would be best for them to purchase? That seems like a simple question, but when you think about it, there are many different answers. What do they like to do for exercise? Do you have any underlying conditions? What can you afford? What are your goals? In this blog, I will suggest a list of "simple" home exercise equipment and a list of "fancy" home exercise equipment.
Before I dive into equipment, here are some important tips to point out:
Walking is your number one exercise… HANDS DOWN! No equipment needed!
If you are not in the market for equipment due to cost or space, bodyweight exercises take little to no equipment. Squats, lunges, push-ups, leg lifts, bridging and back extensions are all great exercises requiring only your bodyweight. A simple door jam pull-up bar is an easy, cost-effective, and space-saving addition.
Isometrics are underrated. Again, these take no equipment and provide great benefits.
Craigslist or other community market sites are great for finding deals on equipment – especially the larger items. I would suggest poking around these platforms before paying full price from big box or medical stores.
Simple Home Exercise Equipment
Stationary Bike
I recommend a recumbent stationary bike vs upright stationary bike because they tend to be more comfortable for most people. You can walk for exercise (with an umbrella in the rain) and bike for a change of pace. Also, biking may be more comfortable if you have sore knees and ankles. If you are an avid cyclist, setting your existing bike up on a trainer stand works well.
Dumbbell Set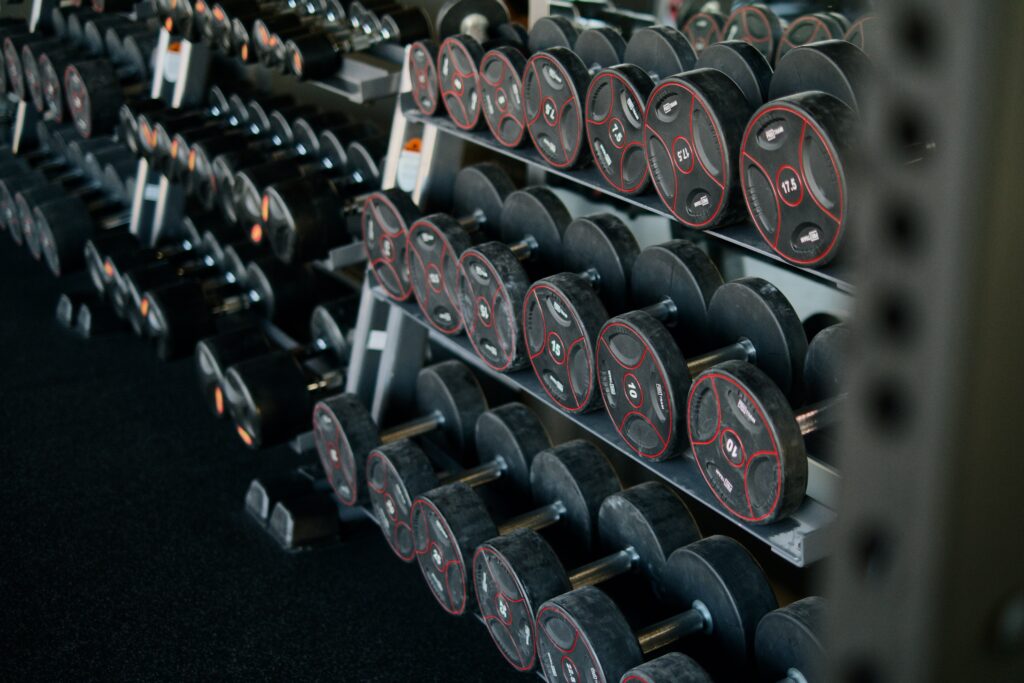 Everyone seems to want heavy dumbbells, but you will find that if you slow down when lifting, 2-5 pounds work very well for your shoulders and arms. For most exercises, a set of dumbbells ranging from 2-20 pounds (2, 5, 8, 10, 15, 20) would be sufficient, and I would recommend two of each size. You can accomplish a lot with weight under 20 pounds including: bicep curls, triceps extensions, shoulder press, long arm raises, weighted squats, modified fly's, and reverse fly's.
Adjustable Ankle Weights
A set of ankle weights ranging from 1-5 pounds (1-pound increments) are great for upper or lower body exercises. The beauty of these is that they can be multiplied together, ultimately creating two 15-pound sets (1lb +2lb + 3lb + 4lb +5lb = 15lbs). A great exercise using ankle weight is the 4-Way Leg Raise where you lift your leg to the front, back, outside, and inside, either standing or laying down.
Exercise Tubing and/or Bands
You can do almost every type of resistance exercise with tubing or bands, including core strengthening, arms, shoulders, back and legs. Get a few different colors (resistances) and different lengths. They even come with plastic handles to make the grip easier.
Yoga Mat
The slight cushion of a yoga mat makes floor exercises and stretching much more comfortable on your knees and back.
Therapy Ball
A therapy ball (physio ball, swiss ball, exercise ball, etc.) makes it easier to do back strengthening exercises, beginner core stability, chest fly's and reverse fly's. You can also do many different core strengthening exercises, scapular stabilization and stretches on the ball.
Fancy Home Exercise Equipment
Multi-Gym
Depending on the type of machine you select, you can do a full body workout with this one purchase. Having an overhead pulley system with a Lat Pull Down option is a great advantage for strengthening your Latissimus Dorsi muscle and back. A combo machine usually has a chest press and/or fly machine to work your Pectoralis muscles (Pec's). These machines may also have a cable system to do biceps curls, triceps press downs, leg press, hamstring curls, quad extensions and single or double arm fly's/reverse fly's.
Adjustable Dumbbells
The advantage of adjustable dumbbells is they save space because you only need two. These dumbbells can easily increase or decrease from about 5 to 55 pounds depending on how you "click" them together. The downside is they usually only reduce to five pounds which may be too heavy for certain shoulder exercises.
Strider or Stationary Recumbent Bike
Striders are awesome because they come close to replicating jogging or running. You can also do a stair-step type motion, which cannot be accomplished with a standard bike. If you want to get extra fancy, invest in a Peloton Bike which challenges you through on-screen coaches and training courses.
Squat Rack
With a squat rack, you can do squat, bench press, chin-ups, stretching and attach TRX straps (bodyweight suspension straps) which gives you a ton of flexibility on exercises.
Yoga Mat
It is good to begin and finish each exercise session with stretching. Yoga mats make this time more comfortable and gives you additional comfort on some off-day Yoga or Pilates.
In conclusion, you do not need a lot of space, money or equipment when planning your home exercise gym. The options are endless, and these are just my recommendations as a Physical Therapist and personal exercise enthusiast. Take advantage of the free and/or cheap options like bands and light weight dumbbells and treat yourself to something fancy if you have the means. DO NOT leave walking out of your routine and make sure you exercise within your limits. Please be sure to check with your doctor and Physical Therapist before starting new exercise programs if you are at risk or are coming off an injury or surgery. If you have any further questions or comments, call or schedule an appointment online.