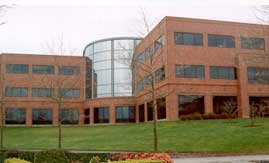 Since 2002, Clackamas SportsCare has been providing top quality service to the growing regions of Clackamas and Happy Valley.  Our passion is our dedication to exceptional patient treatment. We treat many types of injuries including dysfunction in the low back, knee, shoulder, neck and ankle. Clackamas SportsCare is a community-oriented clinic as demonstrated with our recent involvement assisting team coaches and staff in sporting events within the North Clackamas School District. We also focus on quickly and effectively rehabilitating injured workers within the greater Clackamas-Happy Valley-SE Portland regions so they are able to return to work and life.
Clackamas Physical Therapy Clinic
Beyond a thorough and comprehensive evaluation, our state-of-the-art equipment is what makes us unique. Our staff is dedicated to attaining exceptional knowledge and proficiency in our specialty equipment, including the Hyperice Raptor, Graston Instruments and the Triton Mechanical Traction Device. This allows us to achieve greater results and sets us apart from the average physical therapy clinic. One of our favorites, The Hyperice Raptor, restores healthy connective tissue, loosens soft tissue restrictions and activates muscles to expedite the recovery process by performing deep percussive movements into tight fascia and trigger points along the body. Graston Instruments are used to breakdown soft tissue restrictions that often times plagues the low back and neck. Our Triton Mechanical Traction Device is utilized as well for patients who are suffering from disc-related symptoms.  These techniques, in conjunction with exercise therapy, achieve optimal and timely results.
Ethan Collier, DPT, is the clinic Director of Clackamas SportCare. He earned a Doctor of Physical Therapy from Loma Linda University and has been practicing since 2002. Ethan treats everything from head to toe but has a unique passion for injuries related to the spine. Through a comprehensive evaluation, Ethan focuses on finding the root of the problem and incorporates several different treatment interventions to help the patient restore function. Some of his main treatment protocols include manual therapy, soft tissue and joint mobilizations, thrust manipulations and strength and stability programs. Often patients need a more specific rehabilitation course involving motor control stability – a program designed to retrain specific muscles in the proper sequences that results in faster recovery times. Ethan is also a certified Graston practitioner.
Jake Schneller is also a Doctor of Physical Therapy whose passion is treating the injured runner. A high level runner while in college for South Dakota State University, Jake's passion for running has never ceased. Jake has developed a running program for both athletes and non-athletes. He is passionate in treating post-operative patients such as ACL reconstructions, meniscus repairs, Achilles repairs, etc.
If you have been experiencing pain or weakness and have not seen a professional, give our Clackamas physical therapy clinic a call at 503-794-0103 or click click here to schedule an evaluation to schedule an evaluation. We look forward to having the privilege of getting you back to the life activities you enjoy most!