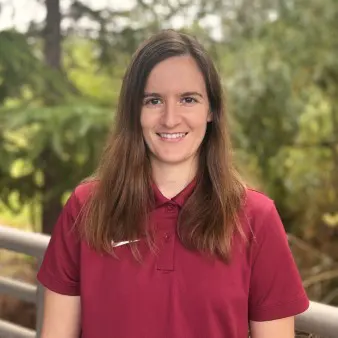 Alyssa Zafuta,
PT, DPT
Physical Therapist
Alyssa was born and raised in San Diego, California where she was active in playing soccer, softball, and later running track and cross-country in high school. She graduated from UC Davis in 2013 with her Bachelor of Science degree in Exercise Biology with a minor in Spanish. While there, she did an internship with UC Davis Athletic Training, where she worked with the men's soccer and women's basketball teams. This experience helped Alyssa find her passion for physical rehabilitation as she worked alongside injured athletes helping them return to sport.
Alyssa then attended the University of Pacific in Stockton, CA where she received her Doctorate of Physical Therapy degree in 2016. After graduation, she returned to her hometown of San Diego and began her career as a PT in outpatient orthopedics. Alyssa loves helping her patients reduce pain, restore function, and achieve their goals through movement. Alyssa has worked with many patients of all ability levels and all walks of life. She enjoys getting to know her patients and providing them the knowledge and tools they need to recover from injuries.
Alyssa moved to Oregon in summer of 2021 and since then has been exploring many trails, rivers and mountains with her boyfriend Felix. Outside of work, you can find Alyssa running, hiking, backpacking, and more recently playing tennis and pickleball.